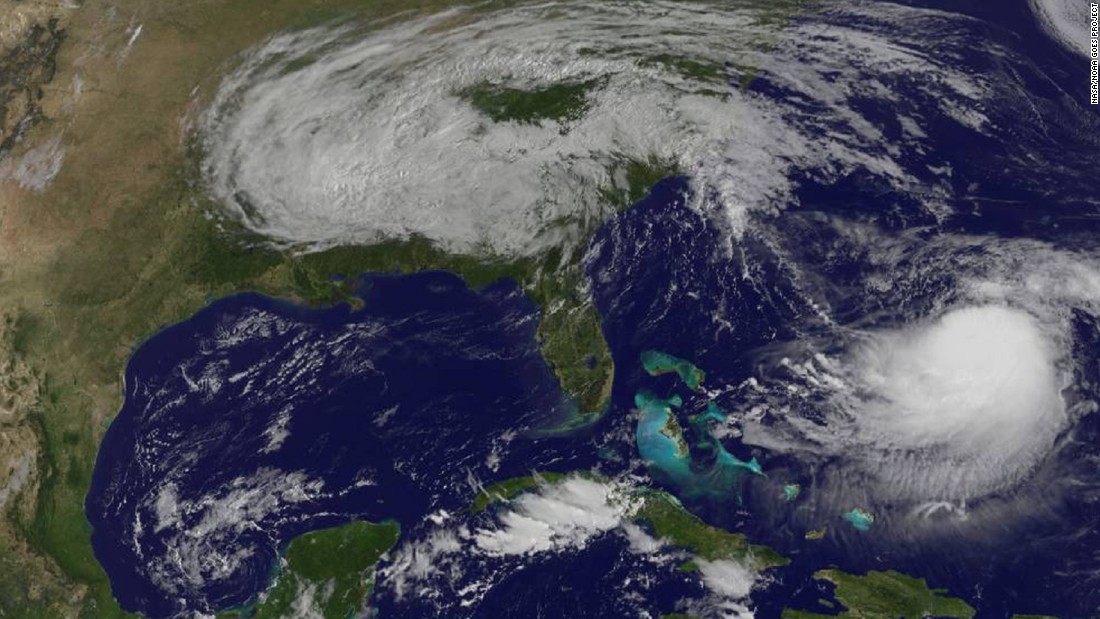 Washington (CNN)Last year was the Earth's warmest recorded year, the third year in a row to set a new record for global average temperatures. Rising temperatures are likely to increase the intensity and impact of major storms, scientists say, yet in the wake of Hurricanes Harvey and Irma, the Trump administration has resisted talking about climate change at all.
Several key administration officials have been on message this week declining to discuss the issue and how to address the causes of global warming and increased greenhouse gas emissions.
Both FEMA administrator Brock Long and acting Homeland Security Secretary Elaine Duke avoided explicitly answering in CNN interviews Tuesday whether the government needs to be more focused on climate change because of hurricanes such as Harvey and Irma.
Both instead said the focus needs to be on preparedness and resiliency.
"Regardless of what causes disasters, it's our job within the Department of Homeland Security and FEMA to manage the consequences," Long told CNN. "The only way we become resilient as a nation is we have to create that true culture of preparedness among our citizenry, which we do not have, and then we also have to look how we move forward when it comes to infrastructure protection."
Duke echoed Long's thoughts on the need for "resiliency," a term frequently used during the administration's storm response.
"We live in a changing world, and as the FEMA administrator said, we always have to look at not just the response, but the preparedness and the resilience," said Duke. "And I think it's important that as we come together as a country, we look at the changes in our world and make sure that in planning and response, that we are adapting properly."
Pushed about whether the administration should also be looking at the cause of the storm, Duke responded "I — you know, the data, I don't know what it particularly indicates. We haven't had a major storm like this in a quite a while."
Duke added that she had to talk to the National Oceanic and Atmospheric Administration about whether the storms were an "anomaly year or a trend year."
Tom Bossert, White House adviser on Homeland Security, was equally remiss to talk about the likely causes of the two hurricanes at a White House briefing Monday.
"Causality is something outside of my ability to analyze right now," he said. "There's a cyclical nature to a lot of these hurricanes. We continue to take seriously the climate change, not the cause of it, but the things we observe."
He added that the White House would have to perform a "trend analysis" in the future — insinuating that hurricane systems are cyclical and not tied to global warming.
President Donald Trump, who pulled the US out of the Paris climate accords earlier this year, has previously called global warming a "hoax."
"Here's the issue," Pruitt said. "To have any kind of focus on the cause and effect of the storm; versus helping people, or actually facing the effect of the storm, is misplaced."
Read more: http://edition.cnn.com/